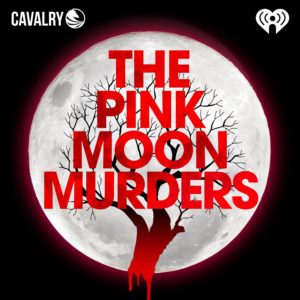 The Pink Moon Murders is an investigative, true-crime podcast that delves into the slaughter of eight members of the Rhoden family in rural, Appalachian Ohio in 2016. It was a night that shocked the country with its brutality—and its mystery. Who would commit such horrible crimes? And why? Ohio native David Raterman, a longtime journalist and former author for National Geographic, spent 18 months researching this, interviewing Rhoden survivors and friends as well as hundreds of others in the small community. He even spoke with prosecutors and police officers who were officially gagged by the judge, visited the crime scenes countless times and pored through records at courthouses throughout the region. Two and a half years after the Rhoden murders, investigators suddenly arrested six members of another family. Raterman attended more than 20 of their hearings at the small, one-room courthouse in Pike County and interviewed their neighbors and friends. What he discovered about that family, who owns the most land in the county as well as an elite horse farm, will leave listeners in utter disbelief. And what he reports overall will surprise investigators—as well as true crime listeners who think they've heard it all.
Presented by Cavalry Audio and iHeartRadio.
Written and Narrated by David Raterman.
Produced by Brandon Morgan and Kc Wayland.
Edited by Tim Mulhern.
Executive Produced by Dana Brunetti and Keegan Rosenberger.
Listen now!
This is a Theater for the Mind™ by Wayland Productions